Dr. Deena Samaan, DDS
Dr. Samaan graduated from the University of Baghdad, Faculty of Dentistry in 1998 and completed the equivalency program shortly after moving to Canada. She has been practicing in Canada since 2014 and has experience practicing in Milton, Mississauga, Brantford, Brampton and Georegetown.
Dr. Samaan is very passionate about cosmetic dentistry and continues to upgrade her knowledge and expertise in the field through attending various courses. Dr. Samaan is a member of the Royal College of Dental Surgeons of Ontario, The Ontario Dental Association, and the Canadian Dental Association.
Outside of her professional life, Dr. Samaan enjoys spending time with her two daughters and husband. She is an active member in her Oakville community, and regularly volunteers at her children's school .
Dr. Subhi Alnahas, DDS
Dr. Subhi Alnahas is dedicated to providing quality dental services to his patients. He has over 13 years of expertise in dentistry including the field of endodontics and implantology.
Dr. Subhi Alnahas graduated in 2005 from Ajman University of Science and Technology. He stood out in his class for having strong leadership and negotiation skills. He secured his Master of Science in Endodontics in 2009.
Dr. Subhi Alnahas believes that a clinical dentist should always be gaining new skills. He has a great expertise in root canal treatments and complex restorative treatments. He gained his certification in Implantology from Ibn Sina Medical College in 2016. He also cleared the National Dental Examining Board of Canada in 2017. Dr. Subhi Alnahas has more than 10 years' experience in clinical dentistry and his main areas of expertise include:
Root canal treatment of complex anatomy – Root canal Retreatment – Wisdom teeth extraction – Cosmetic prosthodontics – Full mouth rehabilitation – Implant-based therapy
Dr Subhi worked as an associate in different parts of the GTA, He has lived in many countries and has dealt with many different cultures. Dr Subhi Alnahas welcomes you to our clinic and will provide you a beautiful healthy smile.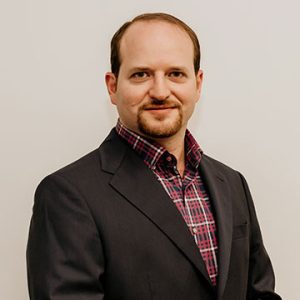 Dr. Mozhgan, DDS
Dr. Mozhgan graduated from dental school in Iran in 2004. After working for two years in a multi-disciplinary clinic, she opened her own practice and ran it until 2013 when she immigrated to Canada.  After relocating to Canada, she passed the National Dental Examination Board exam and registered with the Royal College of Dental Surgeons of Ontario in 2018. Dr. Mozhgan is a standing member of the RDCSO and Canadian Dental Association since 2018.
Dr. Mozhgan believes in lifelong learning and as such has taken many courses along the way to increase her scope of practice so that she may pass her expertise onto her patients.
Dr. Mozhgan lives in Richmond Hill  and enjoys being an integral part of her community. When not working you can find Dr. Mozhgan spending time running, hiking and enjoying the beautiful nature that Canada  has to offer with her family and her twins  whom she adores.